Wholesaler
For many, IT strategy is driven by todays problems rather than by long range planning and projects.
As the director of technology you solved problems and moved on. With InsureZone, you can leverage our technology investment so that your operations can focus on growth and not have to worry about Band-Aid solutions that have piled up over time.
Our technology platform is modular and gives you the flexibility to add the products and services you need over time. In addition, the platform equips you with the controls you need to manage the complex relationships with your agent base.

Appointment Process
The success of your operation depends upon attracting, training, and retaining the best agents from around the U.S. With the InsureZone MemberOne tools you have the ability to manage all aspects of your interaction with your sub-agents including: membership applications, background reviews, onboarding, access to carriers and lines of business, training, E&O maintenance, license tracking and agency communications.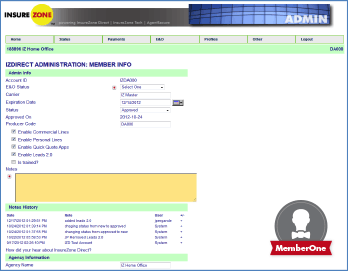 Complete Applications
A potential customer recently told InsureZone that on average, they communicate with the submitting producer 7-10 times before they have the information they need to provide an accurate proposal. With InsureZone's platform, the only applications your operation will receive will be Completed Applications. The features of our web applications include: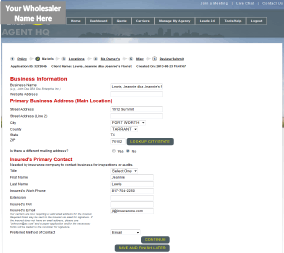 Field validation for each data point
Address verification (USPS)
Cannot continue to next page unless current page is complete
Appetite and Underwriting
Once you have received your completed application, the next step is making sure that each carrier with a true appetite for that risk gets quoted. With InsureZone's CLOWSER rules engine, that is exactly what happens. This tool manages all of the appetite and any underwriting and exclusionary rules provided by your carriers and it gives your operation the control you need to manage your book of business and loss ratios right down the zip code level.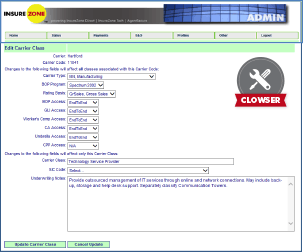 Operational Efficiencies
InsureZone's platform can bring a number of tools to your business that will result in the operational efficiencies that you have been hoping to achieve such as:
Submissions complete EVERY time
Acord PDF upload from ALL agency management systems
Web application for all lines of business: personal, commercial, surplus
Rules driven quoting of carriers
Quotes and premium indications presented with minimal staff intervention
Underwrite policies only after bind request received
Online service requests
Service dashboard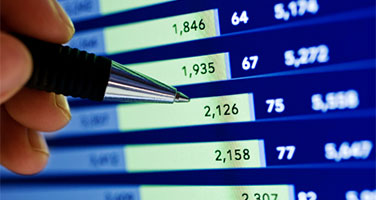 Online Service Dashboard
InsureZone's state of the art service capabilities are setting the standard for the insurance industry. Our service dashboard equips your members with a self-service location to manage all aspects of their book of business with real-time notifications when transactions are complete or changes are made. Dashboard functionality includes:
Real-time request tracking, chat feature, status updates, document retrieval and email notifications
Reporting capabilities include: production, renewals, cancellations and commissions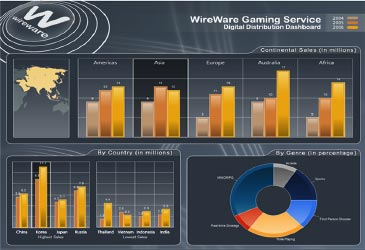 Marketing Assistance?
It may be hard to believe that a technology company thinks about sales and marketing for their software customers, but as a user of its own technology, InsureZone realizes that efficient operations are only the starting point for growing your company.
So if your marketing road-map is taking you in every direction but you are still held back by operational roadblocks, then InsureZone is the right partner for you.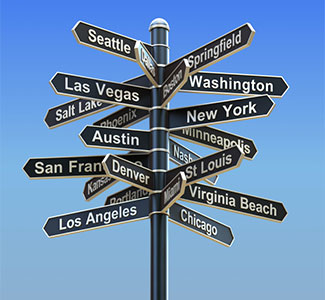 Customer Story
The story of AgentSecure is compelling: 50-state licensed wholesaler; 2,000 sub-agents; one person handles all membership, E&O and licensing; 500-700 applications received per day and quoted on average in less than 7 minutes and all handled by seven staff members. In the service department they handle phone calls and every type of service request possible. Average time to completion is just 2.5 days. (Yes, you read that correctly!)
The bottom line is that this platform was designed and programmed by people who wanted to sell and service policies in the simplest manner possible and that is what we are offering your operation as well.